Widows Seeking Financial Well Being and Security
How a financial advisor can help during this difficult time
The death of a spouse has been proven to be the most stressful life event one can experience. Widowhood is such an intense transitional experience that widows need strong support, wanting to feel in control and empowered to deal with the situation. But married friends often become distant, other friends are simply uncomfortable, and family members often live far away. 
It can be a lonely time when widows must gather their composure, ground themselves, and ensure nothing falls through the cracks even though the life she knew is now ended. We understand the widow's financial journey, and we help prioritize what you should focus on and when in the context of your natural evolution through this challenging time. Our checklists and tools help prioritize what needs to be done and when, so you can better navigate this life transition, whatever stage you may be in.
The Four Stages of Widowhood
Financial advisors are often the recipient of unwelcome news. One of the worst is when a client shares a health diagnosis. We find the most important thing we can do as the couple's advisor is to encourage them to share their fears and concerns. The conversation always becomes emotional, but through this process, we always find opportunities to help evaluate options and plan for a smooth transition. This is a role that we think is absent for most people, yet we have seen the value in the process.
Janice and Steve were in shock when they came to us. Steve had glioblastoma, the most aggressive form of brain cancer, which has a short life span following diagnosis. Their doctor told them Steve had less than 24 months to live. We talked about all their options and if there were any trials available to him.
Living in northern New Jersey, they asked us if they could afford to stay in a hotel in Manhattan so that Steve could receive treatment from New York-Presbyterian Hospital, where he could be treated by one of the top neurosurgeons in the country and participate in a national trial. We assured them that based on our last financial plan update, we felt they could.
Noticing their anxiety, we reran their plan with this updated scenario. We included increasing health costs for the months ahead adding hotel and transportation costs during the trial period. We also adjusted the survival period when Janice will be on her own without Steve's higher income to support her lifestyle. Our initial feeling was correct, but we now had supporting analysis to put their minds at ease.
The analysis illustrated that Janice's financial future would not be in jeopardy if they pursued the New York option. Even though the eventual outcome remained, Janice and Steve had the freedom and the luxury to decide how and where he would receive treatment, increasing Steve's chances to prolong his life and maintain the quality of their lives.
Steve passed away in 2012, and Janice is doing wonderfully. Later, she told us that our help was invaluable since our work together helped her cope and manage her stress. The couple could spend quality time together without worrying about what they needed to do next.
(It is not known whether the listed clients approve or disapprove of the adviser or the advisory services.  The criteria used to determine those included on this website was whether the person was typical of the clients the firm serves.  Neither portfolio size nor performance were used to determine which persons were chosen.)
In the grieving stage, we help a widow prioritize what needs to be done and what can wait. We help her understand what resources are available to her and help her position assets so they are more known for her immediate needs. We encourage no irrevocable decisions during this time since you may not be thinking clearly due to stress and grief.
Often widows feel overwhelmed that everything needs to be done immediately. This is usually not the case. Our widow clients find the brainstorming and roadmap design helpful in helping them maintain clarity on what needs immediate attention. The goal is to help her feel financially secure to process her loss and grieve peacefully.
As the widow is adjusting to her new condition and the fog is lifting, we are then able to help her determine if she should sell her house by evaluating the pros and cons. We help her understand the valuation of her home and other assets, determining what receives a step-up in basis. We help her through the decision of rolling over his 401k into her IRA (which is not apparent, and we see many mistakes with this decision). We also help you understand your choices around social security/employer/VA benefits, and whether you should disclaim assets or decide that could affect the next generation. We also help you understand changes to your taxes and Medicare premiums and discuss strategies to overcome challenges.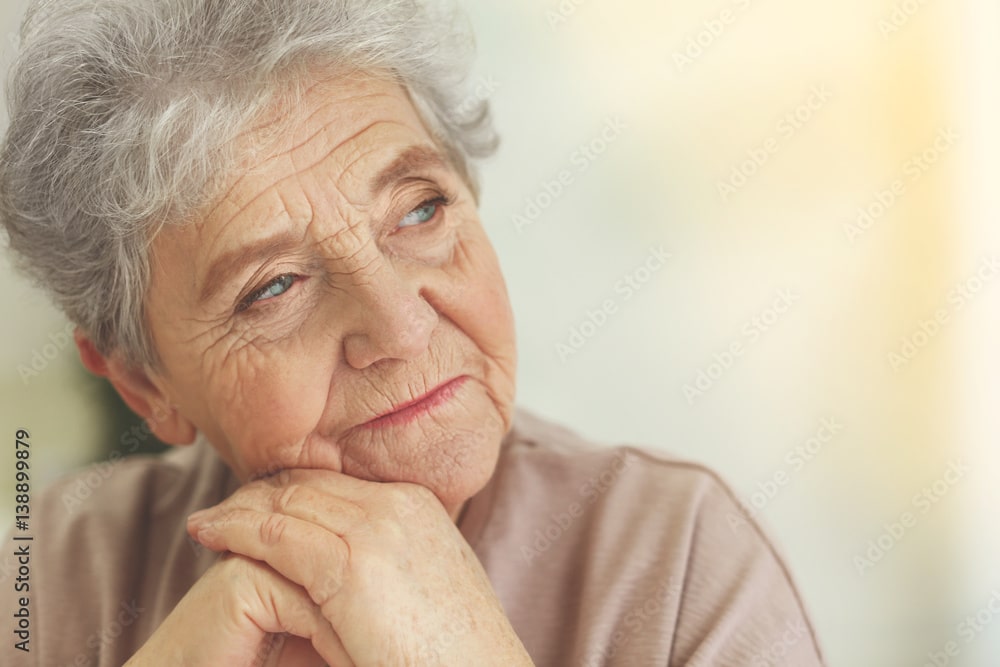 Case Study – Let's look at a common challenge.
Hank passed away last year, and now Margie, as the surviving spouse, is required to file single tax status. Before Hank's death, Hank and Margie filed using the married filing jointly rate each year. Between their Social Security benefits and Hank's pension, their AGI was $103,800, and they were in the 12% marginal tax bracket (see table below). Margie is now receiving Hank's Social Security. Fortunately, Hank had selected 100% joint and survivor for his pension payout, but without the second Social Security check, her AGI has gone down by 33% to $69,800. Her household expenses did not decline 33%, so she is now finding making ends meet more difficult. She was also surprised that her marginal tax bracket has increased to 22% even though her income has decreased. When we are involved, we can help prepare and sometimes even mitigate this surprise.
(It is not known whether the listed clients approve or disapprove of the adviser or the advisory services.  The criteria used to determine those included on this website was whether the person was typical of the clients the firm serves.  Neither portfolio size nor performance were used to determine which persons were chosen.)
| | Before Widowed | Once Widowed |
| --- | --- | --- |
| | | |
| | | |
| | | |
| | | |
| Standard Deduction (for over 65) | | |
| | | |
| | | |
While you might have worked on a comprehensive plan with your spouse as recently as last year, that plan will no longer fit your lifestyle as a widow. Of course, you will continue to miss your spouse and have sad moments, but there will come a time when you can start looking forward. As you start coming out of deep grief, it is essential to run through an exercise that helps you explore your values and goals for the future as an individual. We allow you to tailor your plans to match your new life. Our goal is to help you feel financially empowered, in control, and secure.
A Financial Advisor Dedicated to Helping Widows
If you are a recent widow and would like to work with a financial expert who understands the economic challenges, we can help. We work with many widows to help them develop financial autonomy and security. Working with widowed clients requires an awareness of unique economic challenges/solutions and the thoughtful application of counseling and communication skills. We use a deliberate life transition process —where we align with our widowed clients —assisting with better financial preparation, protecting them against current and future risks.
We work locally with clients at our offices in Northern NJ and Sarasota, FL, but can also serve you no matter where you're based through online video meetings. 
We'll Help You Answer Your Most Pressing Questions
We've worked with dozens of widows to help them gain clarity about their financial security. We can help answer most of your important questions, including:
Will I have enough funds to meet my goals now that my overall income has declined?

What are widows' five biggest mistakes, sabotaging their financial security?

Should I sell my house?

Is there anything I should do now while I can file married filing jointly or qualifying widow which can improve my future tax payments?

When should I take Social Security?

What should I do with life insurance proceeds?

My husband understood the markets and exposed us to risks that I am uncomfortable with. Is there a way to invest with less risk?

What pitfalls exist in claiming Medicare?

How should I manage my affairs to minimize my taxes?

How should my investments be structured or restructured to help generate income more safely?
We will listen first, with empathy, to understand your needs and concerns. 

We share our in-depth understanding of widowhood and the inherent financial challenges, having worked with widows for over 20 years and published academic and non-academic papers.

We will provide objective advice.

We will be proactive, contacting you frequently to ensure you are on track.

We will help update your plans based on changes to tax laws, the economy, and your goals and objectives.
Fee-Only Fiduciary Retirement Advisors
As fee-only fiduciary advisors, you can lean on us confidently to help you plan for your retirement. We are obligated by the 1940 Investment Act and by oath to put clients first and avoid many conflicts of interest. This is not the case with a financial broker, whose advice can be conflicted by financial incentives to steer you towards particular investment vehicles. 
As your independent fiduciary, our only goal is to help you live your best life and obtain the retirement you deserve. 
If you're based in Sarasota, FL, or Northern NJ, we'd love to meet with you in our office and see if we're a good fit. If you're based elsewhere, as many of our clients are, we're happy to meet virtually with you to discuss your unique situation and how we can help you. 
See our articles about working with widows